Update, 9:15 a.m.:
This morning, Callahan was skating on a line with Parise & Backes. Stepan was still an extra.
...wow, that's a huge step up from fourth line to playing with Parise.
Original Post:
Yesterday, practice for most Olympic men's ice hockey teams began, including for all seven Rangers players.
For Team USA, Ryan Callahan found himself on the fourth line with Max Pacioretty and Paul Stastny, while Derek Stepan was an extra skater with Blake Wheeler.
Ryan McDonagh was on the second defensive pair with John Carlson
Here's the full lines (via Pierre LeBrun)...
Brown-Kesler-Kane
Parise-Backes-Oshie
Kessel-Pavelski-van Riemsdyk
Pacioretty-Stastny-Callahan
Stepan/Wheeler extras
Suter-Fowler
McDonagh-Carlson
Shattenkirk-Martin
Orpik-Faulk
Here's a pic of Callahan at practice (via Rangers Twitter)...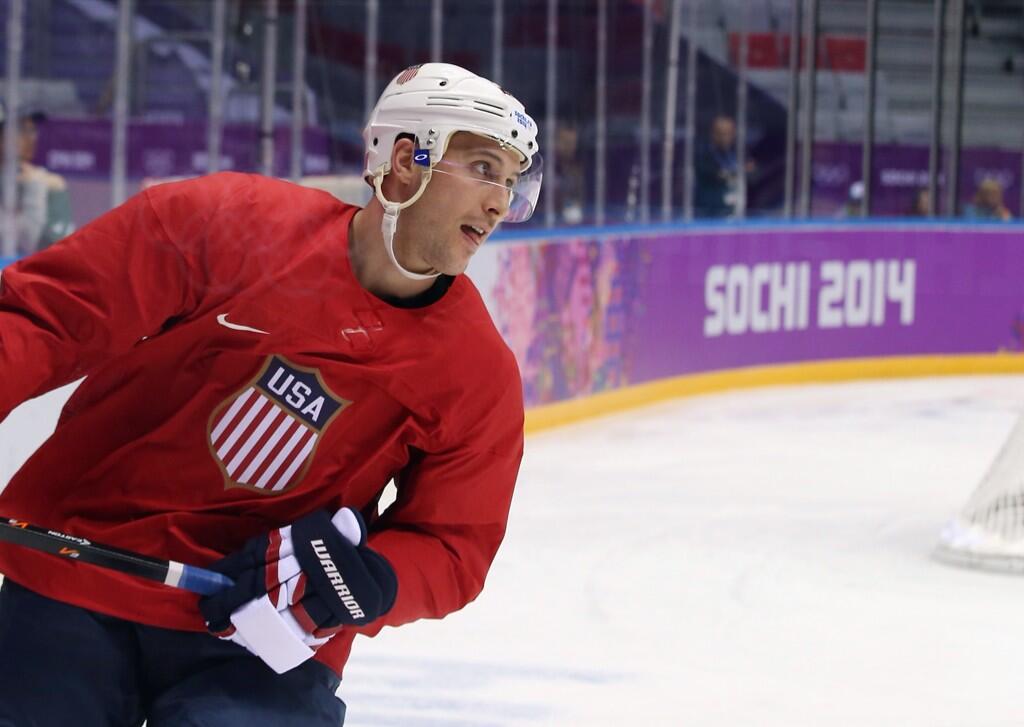 Team USA's first game is Thursday vs. Slovakia.
...while Stepan didn't play himself off the Team USA roster, it does look like he played himself out of the lineup. Not very surprising.
...seems like Callahan is going to have the same checking and penalty kill responsibility he had four years ago in Vancouver, which obviously suits him perfectly.
Over at Team Canada, Rick Nash was on the second line with Patrick Sharp and Jonathan Toews. However, Nash was not on one of the two power play units.
Here's Team Canada's full lineup...
no comments